In this article, we will cover the Postcards from Paradise project. Who created it? What usage does the NFT is having? Which other teams the Wagmi Dao is a partner with? And many more. Read on and as usual, none of this financial advice.
What is the "Postcards from Paradise" project started by Dom?
In October 2021, Dom Hofmann, the founder of Vine experimented with a Blockchain interactive project called the Wagmigotchi. By interacting with a smart contract, users could pet, sleep, wash, and feed the Wagmigotchi. The Wagmigotchi was living on the Ethereum Blockchain.
For those of you who were born before after the years 2000, you are probably not really getting what is being meant by the terminology "gotchi" after the "wagmi". Gotchi comes from Tamagotchi.
What is a Tamagotchi?
Do you guys remember it? A small device you could put in your pocket. It rang when you were at school because it had to be washed or fed and your parents had no idea what it was. One last hint, those little animals could also die if you would not wash them, or let them sleep enough and you'd be probably extremely sad if he/she would die as you would have to buy a new one in that case.
Yes, you guessed right, I am talking about Tamagotchis. As a parent the best in class test to see if your child is "pet-ready".
So what happened during the Wagmigotchi project?
Dom, founder of Vines and multiple other projects had a new funny for an experiment. How about we recreate the Tamagotchi concept that we all loved and recreate it on the Ethereum blockchain for people to coordinate to take care of it. In this case, the Tamagotchi is a so-called smart contract. And people using their Ethereum address will then be able to trigger multiple functions to "caretake the Gotchi".
After 3 weeks, unfortunately, the Wagmigotchi left us.
However, the Wagmigotchi still leaves in our memories but also in paradise from where he sends a postcard to all his caretakers. Caretakers were able, for a couple of weeks to mint a Postcard From Paradise NFT. Only people who took care of the Wagmigotchi got their "caretaker 0x" whitelisted and had 21 days to mint their Postcard. The message from Dom was the following: "dear caretaker, thank u for a great time in ur world! miss u lots and hope to see u soon"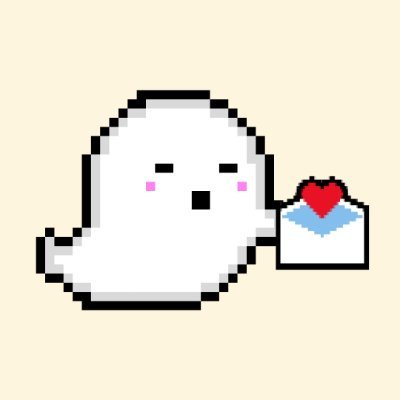 What comes next?
The Wagmigotchi community is getting organized. And is starting to form a DAO. There are multiple initiatives that are getting worked on. Also in the Postcard from Paradise Discord, many users are speculating, that Dom will at a later stage incorporate the Postcards from Paradise NFTs into the Supverse.
Physical postcards for community members?
One of the community members also created a tool that would order and send real postcards to any address in the world.
Twitter Proof of Kindness
United by the Proof of Kindness vision, the DAO community is also organizing Kindness raids. During those Kindness raids, the members of the Postcards from Paradise projects were spreading love to people on Twitter who needed in.
Hyy.pe Network cooperating with Postcards from Paradise
The first and most exciting one is that Wagmigotchi has been whitelisted to enter the "Hyype Network" community. The Hyy.pe Network is building a platform for NFT communities to connect, share stories, and collaboratively build their history.
>> Note: We had the honor of having Supriyo, the founder and CEO of Hyy.pe having an article with us. Read on!
Integration in the Loot Project
Dom is also the creator of the Loot project. And it is planned to incorporate the Wagmigotchi within the Supverse and Lootverse
More information about the Postcards from Paradise project:
Supply: 676 Items
Owners: 595 Owners
Total traded volume to date: 136
Floor price: 0.15ETH
Etherscan contract: Here
Official Website: Here
As a disclosure, I own a Postcard from Paradise NFT. I still believe those NFT will be worth a lot of one point for the following reasons:
>> Brand awareness of Dom Hofmann
>> Possible integration in the Lootverse
>> The story is very nice (Caretaker / Wagmigotchi)
>> People might want to give retroactive airdrops to Wagmigotchi